Cocooning time avec la Daily team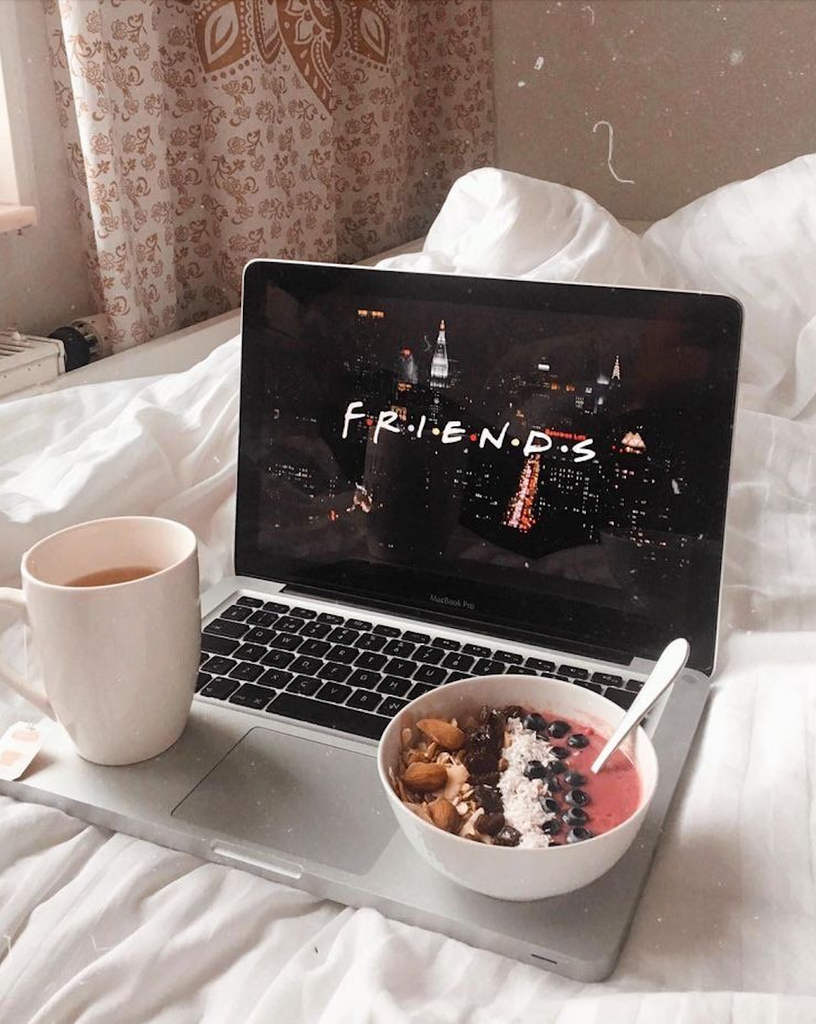 Quel meilleur
timing
que la saison automnale pour s'installer confortablement dans notre divan et
binge watch
nos séries préférées et/ou nos films cultes toute la journée durant?
Emmenez-en du temps gris, on est plus que
ready
!
Besoin de quelques suggestions?
Say no more:
toute l'équipe s'est prêtée au jeu et vous partage ses coups de cœur ou ses incontournables à découvrir ou re-découvrir!
Jp - Co-fondateur
"Star Wars", la nouvelle série, les films,
TOUTE
. On nous souffle à l'oreille qu'il ne se tanne pas de les re-re-regarder et que Steph, elle, est bien tannée (pour ceux et celles qui ne le savent pas, Jp et Steph sont un couple en affaires, comme dans la vie!).
.
.
.
Steph - Co-fondateur
Jade - Préposée aux commandes
Vous propose un classique indétrônable: "Grey's anatomy" les amies! À visionner bien confortablement dans son
Romper River
.
.
.
.
Kass - Coordonnatrice marketing
Marie-Soleil - Responsable du service client & préposée aux commandes
Avec sa cami
Molly
devant nul autre que "Gilmore girls". Probablement la série girly qui
fit
le plus avec l'automne. 
.
.
.
Maude - Graphiste
"Good girls" - ou "Vol à mère armée" en français, dans son
chandail Ruby
. Une série définitivement à découvrir.
.
.
.
Sarah - rédactrice
Un film classique qui revient chaque année pour la saison: "Hocus Pocus"! "I put a spell on you!", de la tête aux pieds en
Stella
!
.
.
.
On aurait également pu vous proposer ces autres choix
.
.
.
"Sex and the city"
(QUI EST AUSSI EXCITÉ QUE NOUS QU'UNE SEPTIÈME SAISON SOIT EN TRAIN D'ÊTRE TOURNÉE?)
.
"Sex Education" 
la saison 3 vient d'arriver sur
Netflix
"Virgin River"
"How I met your mother"
Parce que cette série est tout simplement "LEGEN - wait for it - DARY!"
"Harry Potter "
& bien plus encore!